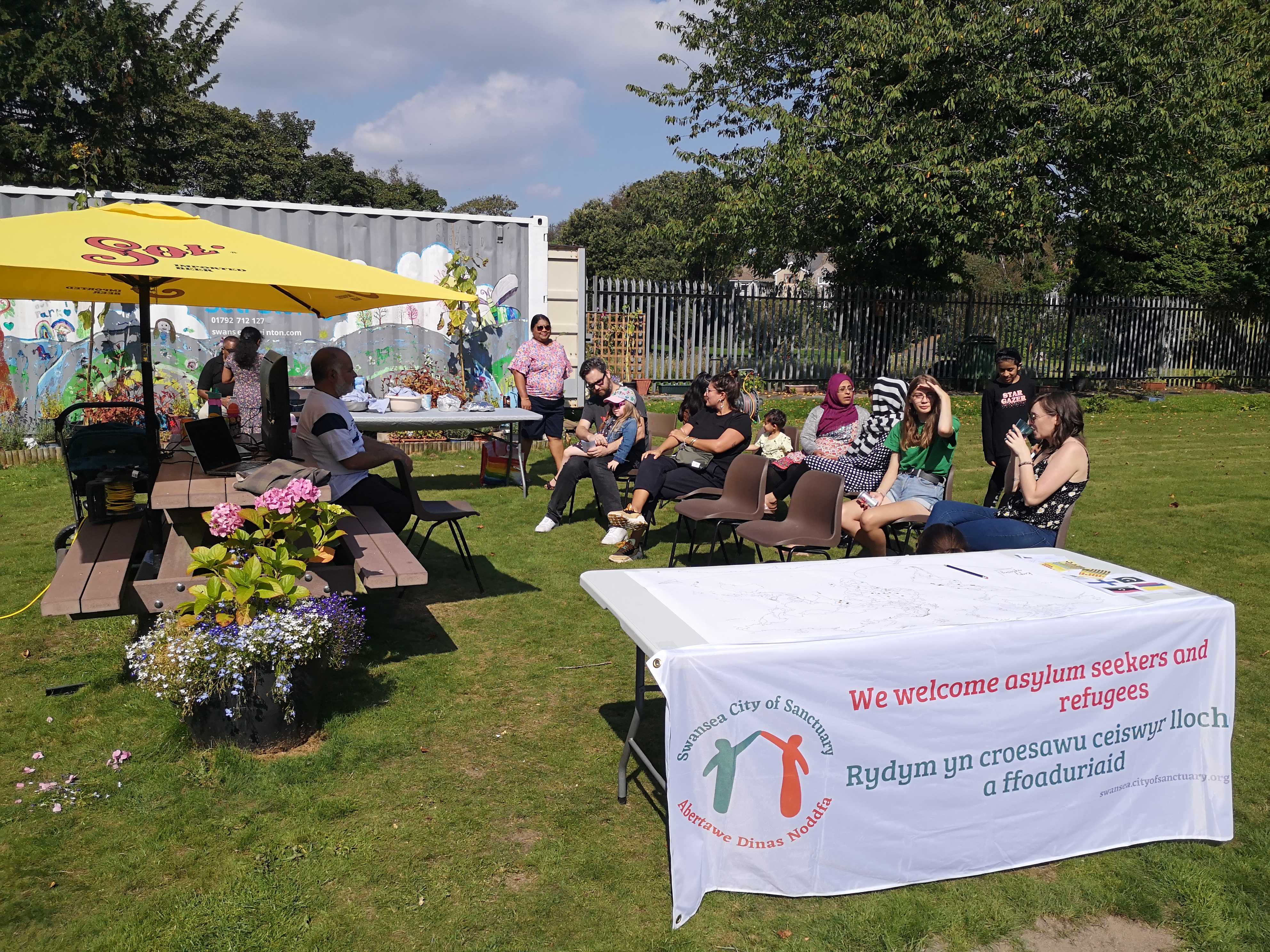 We kindly had a talk about Pakistan from Bilal a few Saturdays ago. He arrived full of interesting facts and stories about his home country.
Bilal gave an open hearted and candid account of the struggles his country went through to become accepted as an independent nation, covering some of the heroes of the country who drove their plight. 
Pakistan has a coastline and is surrounded by Afghanistan, India and China. It was founded in 1947 after a long period of wars with India – some which were ongoing until (enter date).
Bilal spoke passionately about the period where the country fought for independence, and I imagine it was a very difficult time for many, from what he said.
The flag represents the predominantly Muslim community (the green part), and all other religions within the community (the white part).
The landscape features mountains and lakes, where they will often holiday.
One of the main industries is agriculture, especially cotton production and textile production.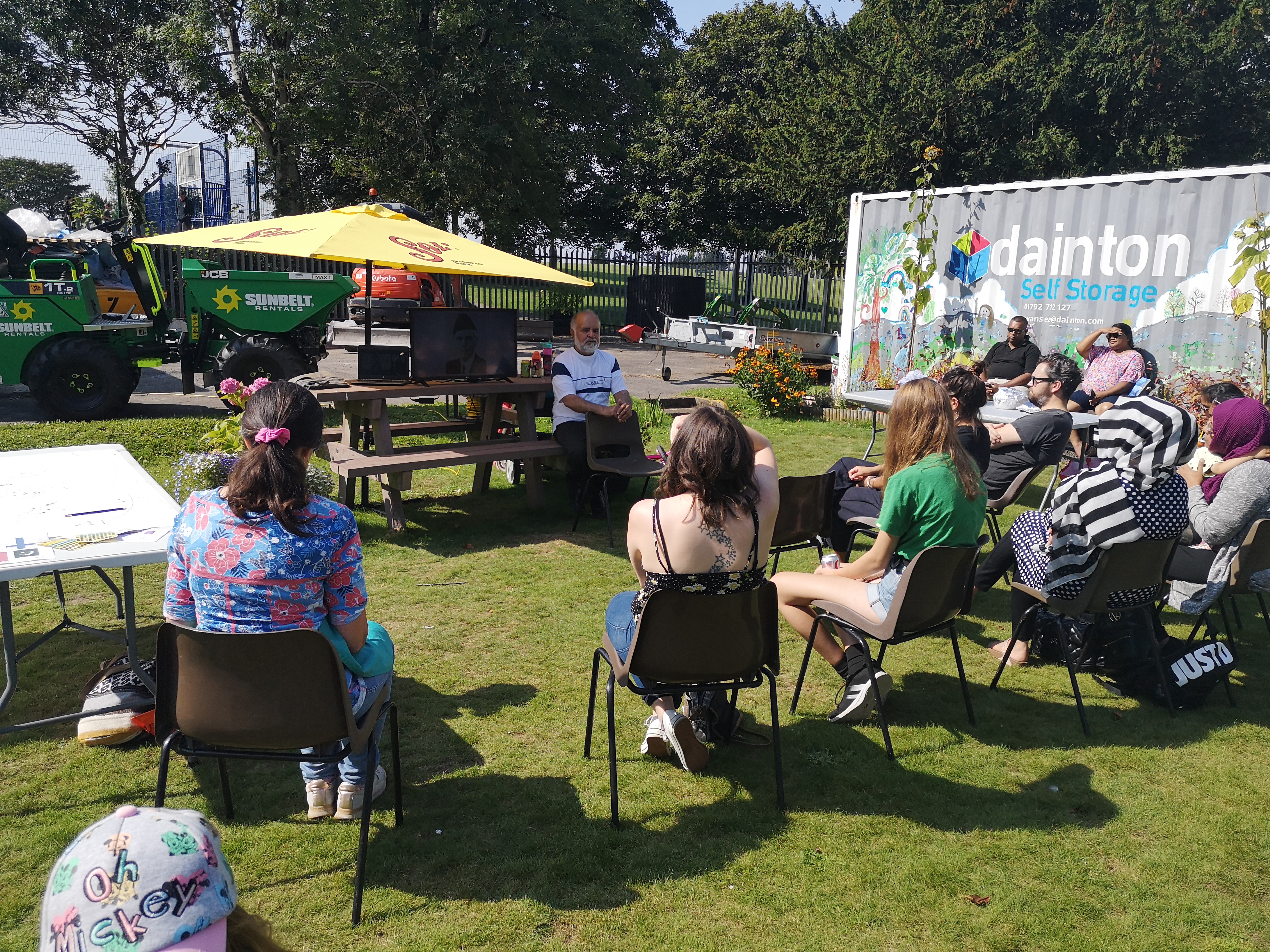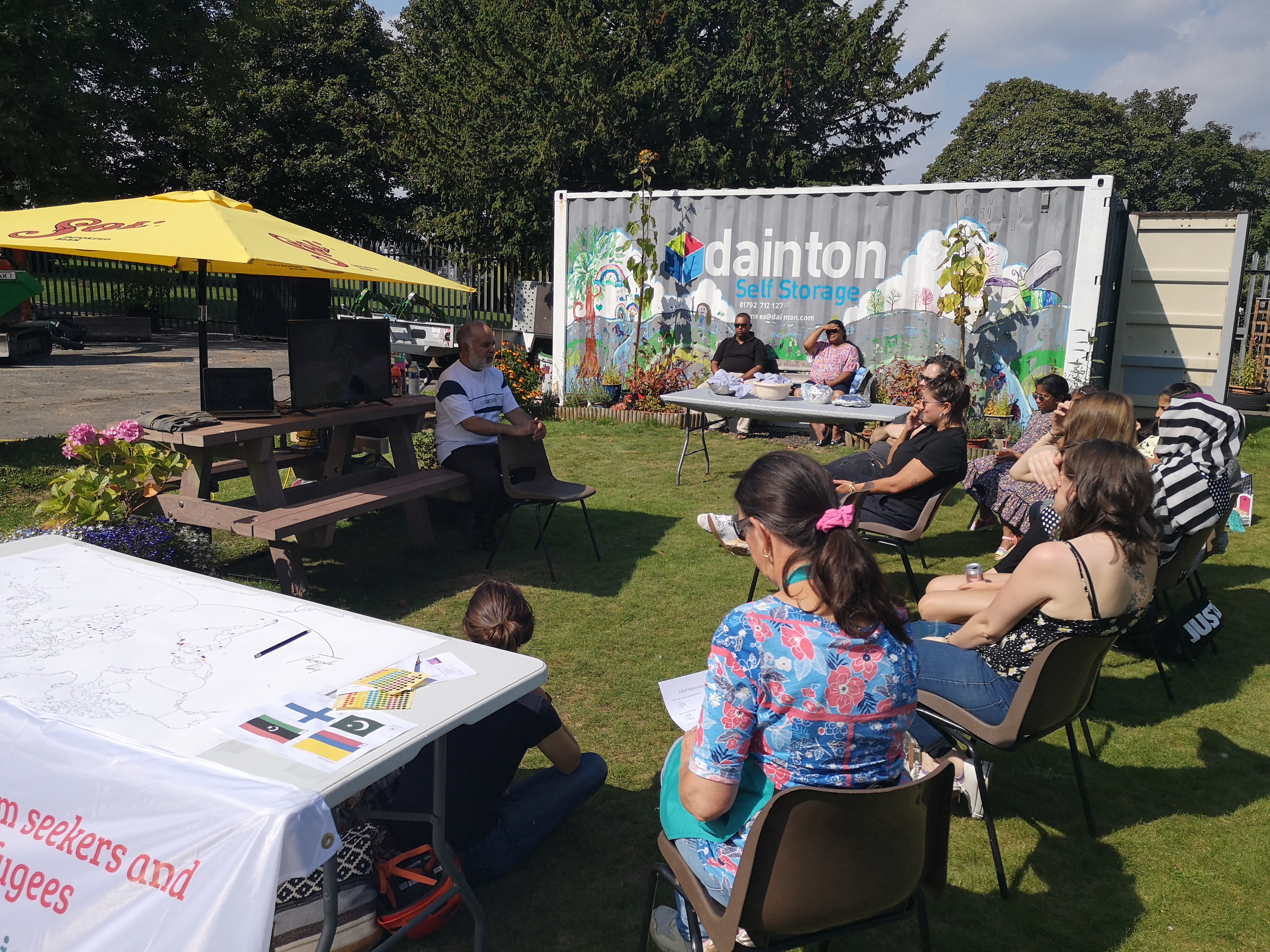 They came armed with some delicious food that had a very different taste to your traditional Indian takeaway food.
Following a question regarding the situation about Afghanistani refugees affecting Pakistan brought an interesting opinion from someone who witnessed many lose their lives for independence of their home land.
As always we had some activities for everyone to engage with, please see below: