Update on Misty:
Thank you to everyone who has made enquiries about Misty's wellbeing and the kind offers to make her a member of your family. She is safe and well and having lots of love and hugs from Michelle L Irving another close friend of Corrine's.
Unfortunately, due to the sad and sudden circumstances of Corrine's passing Misty cannot be re-homed until the authorities have contacted her family. We all hope & pray that Misty Moo will be staying in the area that they both loved with the friends who loved them both so much.
We will keep everyone updated as soon as we receive any further information.
Thank you from the heart.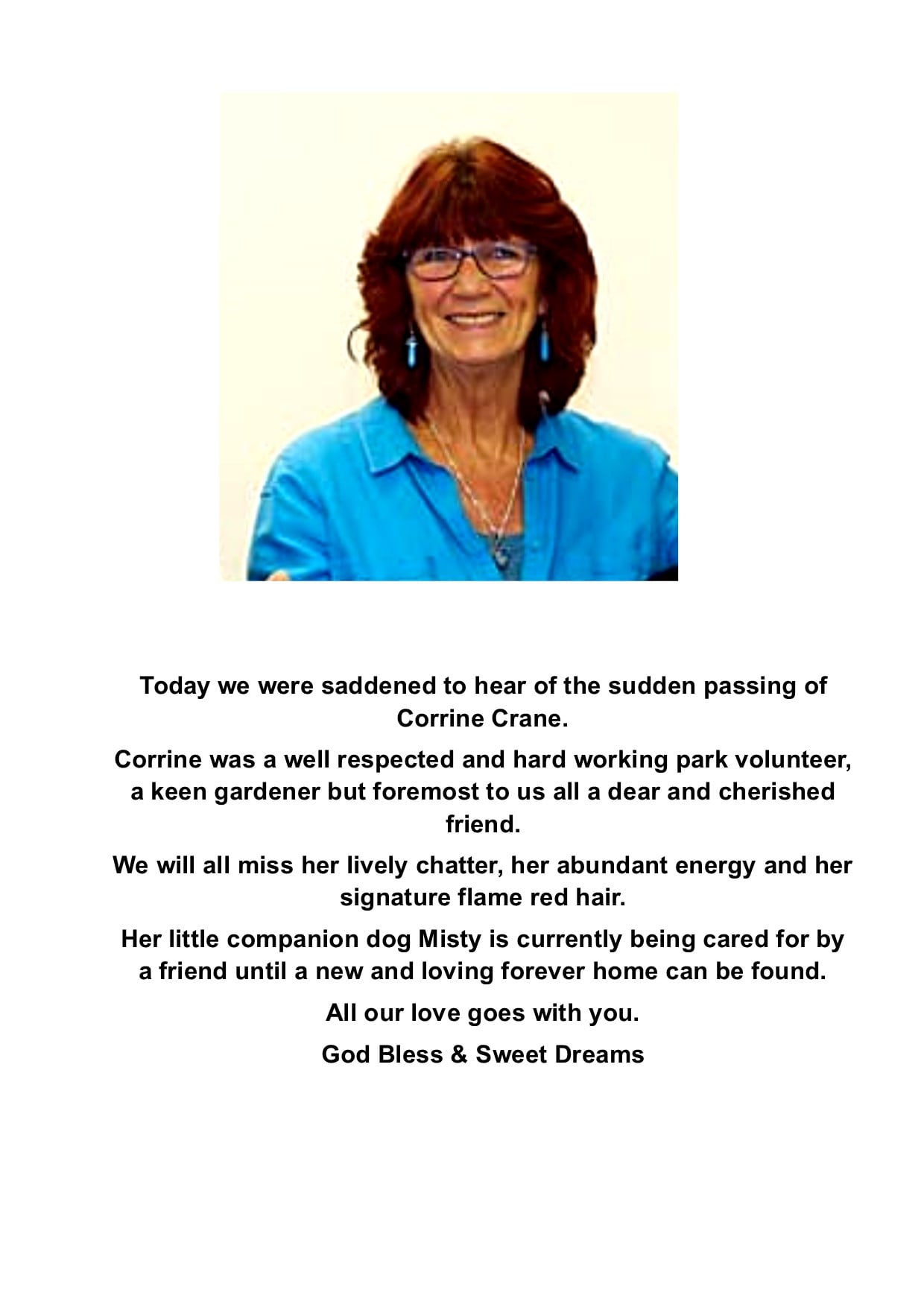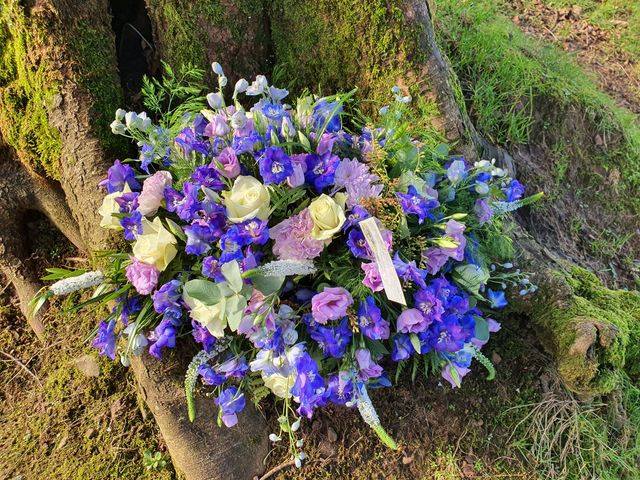 UPDATE 24th November 2020:
Today it was a pleasure to meet up with Corrine's daughter and her lovely family in a more familiar and less emotional location. They visited the Park Coffee Shop to get a bit more of an insight on one of the places that played such a big part in Corrine's life.
She has asked me to past on her message below along with some pictures of the beautiful floral tribute which she has put on the picnic bench in the bowling green.
————————————————————————–
Thank you to those who were able to attend my mum's celebration of life ceremony yesterday. It was so overwhelming in a good way to see so many of her friends. Hopefully in the spring my family and I will come back when you have the bench ready and we can all get together and chat about my mum and how she touched your lives.
Love & light – Michelle